For Books Email at:

aoccbooks.helpline@gmail.com

&

For Google Drive Classes Email at:

aoccclasses.helpline@gmail.com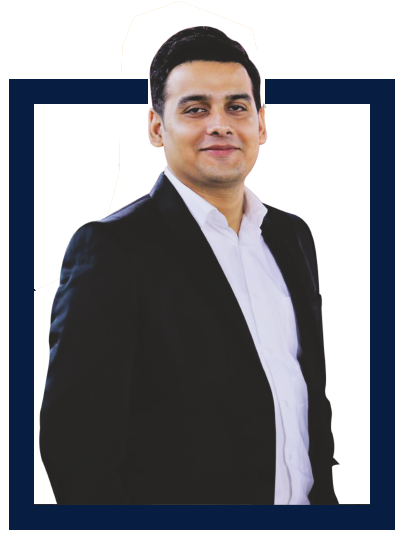 AOCC

Advantages
21+
AWARDS & RECOGNITIONS
2200+
EXEMPTIONS
100000+
STUDENTS MENTORED

20000+
HOURS TAUGHT
Why AOCC
Ankit Sir's teaching style is best and incomparable.He has the way to make law and audit so easy.No one can teach law and audit like him.He is a GEM!Thank you so much sir!
Urvashi Khatri
Student of AOCC
Ankit sir is the Best Teacher of Audit and law with explanation of every concept and depth Knowledge of both the subjects.to go ahead..thanks a lot sir
Lav Kumar
Student of AOCC
Sir the way teach is just awesome and every concept is covered in the classes only what we need to do is just revise it once and the work is done.
Anjali Mishra
Student of AOCC
We love to hear classes from him.No words are suitable to explain his teaching styles. Because he has been sharing superior quality of knowledge with techniques and excellent updated material.
Lokesha HK
Student of AOCC
Ankit sir have a depth knowledge of law and interpretet the all concept with chart and ppt.he knows the problem where student struck.he treated the student like his friend and shares all experience with us.
Balram Yadav
Student of AOCC
Ankit sir is someone who can entertain you and teach you at the same time. Experience was really great. One thing I would say as in my case some recordings were a bit old so you need to be attentive .
Prajwal Mehra
Student of AOCC
Material which given by sir is based on icai module with past year questions . His book is exam oriented and knowledge for further. We conclude he is the best teacher in law as well as audit.
aarif saifi
Student of AOCC
1st of all i would like to say big thankyou to Sir for teaching as well as guiding us.There is no word to express his teaching style as anyone can guess through his law & audit marathon video only.
Mariyam Majeed
Student of AOCC
His simplified text,charts makes it very easy to revise the whole syllabus in just 1day time . ANKIT SIR is the biggest reason that helped me to crack group 1 Best teacher .😍
saloni Budhiraja
Student of AOCC
Ankit sir is the best faculty of the law and ethics. He have a vast knowledge in corporte law. He give good clearity of the concepts of law and audit through PPT's. His teaching style is unique and famous against the students.
Himanshu Goyal
Student of AOCC
From the very beginning my biggest problem is to study theory subject, but now to be very honest I am very much grateful and also lucky that I have taken classes from "Ankit Sir" for law and as well as Audit.
Salma Rehman
Student of AOCC
I have no words to describe how good ankit sir teaches. I am a foundation student and I love his way of teaching and his awesome notes.I request him to expand more and more.
Raunak Bafna
Student of AOCC
He is very casual with the students. Giving real examples on every topic, showing the slides, proving what he taught us, providing charts in a very concise and understandable manner. He is awesome 😎
Piyush Khatnawalia
Student of AOCC
And most important thing is, he is very hardworking.ankit sir can clear all concept of law. And he has a good personality. Thank you sir for teaching us.
Debit Credit Wale-DCW
Student of AOCC
The best faculty I've ever seen. Ankit sir's teaching technique is best. But one thing his method of clearing concepts through PPT presentations is very comprehensive and understanding. No doubt, he is one of the best law teacher.
Satish Yadav
Student of AOCC
BEST Teacher with unique study style,Having a good expirence. Best Teacher for law nd audit, who want to get distinction in law and Audit i suggest everyone he is the best teacher no doubt
Puneet Sharma
Student of AOCC
It is very helpful for me in revision of law... You are the best teacher of LAW .sir you covered each and every concept and your teaching style /techniques 🤩🤩🤩🤩🤩 . thanks again.
Nikhil kumar Bharti
Student of AOCC
Ankit sir is the best faculty for law and audit in my honest opinion. He makes it an effortless study. Highly recommended. I love you sir you're the best.
Abdullah Mohammed
Student of AOCC
NEED ASSISTANCE IN BUYING / ORDERING ? CALL +91-9582222846 / +91-9710000903 NOW